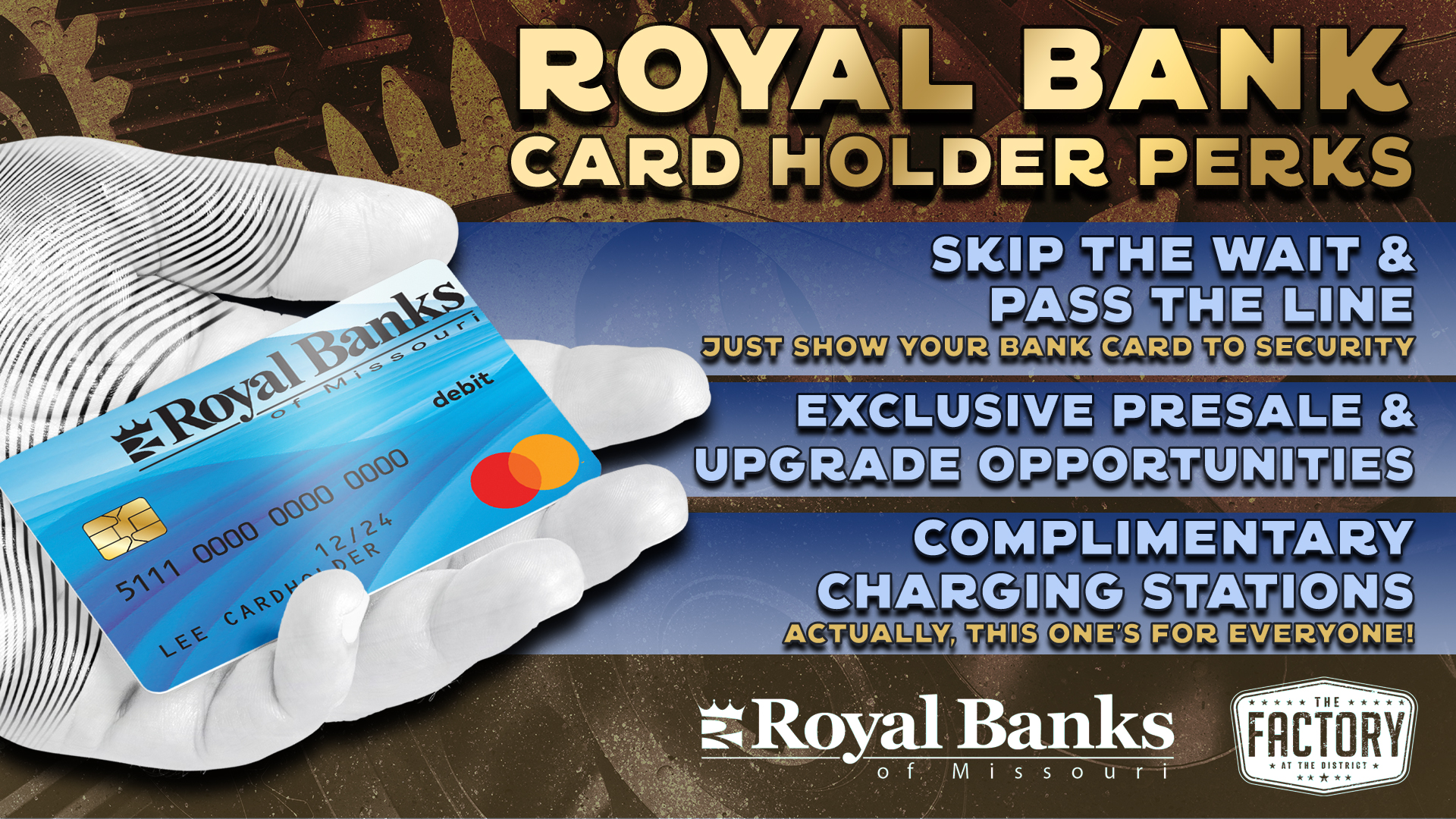 ROYAL BANK CARD HOLDER PERKS
As a Royal Banks of Missouri Credit Card or Debit Card holder, you have the ability to take advantage of the following perks at The Factory STL:
PASS THE LINE: Enter through the priority entrance next to the box office, show our security your Royal Bank credit card or debit card, and get in before everyone else!
PRESALE & UPGRADE OPPORTUNITIES: The Factory is giving the Royal Banks the opportunity to offer their account holders exclusive presales, where they can purchase tickets ahead of general on sales!
Periodically, there will also be exclusive upgrade opportunities to which Royal Banks customers have access.

COMPLIMENTARY CHARGING STATIONS:

On the first and second floor lobby, Royal Banks has kindly provided The Factory with phone charging stations for all of our concert goers. Remember to bring your charging cable, so when your juice gets low, you can charge it up!
Interested in becoming a Royal Banks account holder?
Hit the button below to get more details!