Recently Ringed? Congrats!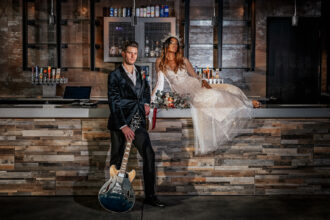 The Factory was custom-made for rehearsal dinners and engagement celebrations. From 50 to 250 guests in our downstairs lobby to 1000+ in our concert hall, enjoy the rock-star treatment as we can tailor of venue, design and beverages for almost any sized group. The rental comes with a staggering number of perks including event coordination, design, ample parking, coat check, in-house and stage lighting, a concert-grade sound system, and so much more.
The venue offers an array of beverage packages, and we can create a tailored cocktail (or mocktail) for your party. If you can dream it, we can create it!
The building contains a brand-new HVAC/ventilation system, high ceilings and lots of space for social distancing. Private event clients can determine their vaccination and mask policy.
For more information about renting the venue, check out the events page on our website, or contact our Event Manager via email at events@thefactorystl.com.